OBA's 30th Anniversary Project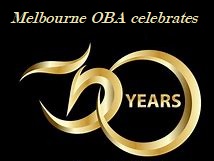 Melbourne OBA is reaching another milestone in 2022 – the 30th anniversary of its establishment. COVID permitting, the planned events include a spectacular Sports & Family Day, St, Patrick's Day Mass and celebrations in March and a Gala Patrician Nite to include special international visitors.
To commemorate the event, we are also undertaking a project to sponsor the purchase of "Equipment for the A/L Engineering Technology stream" (Eng-Tech) for the Technology Lab of the College. The total cost of the equipment will be Rs. 2.3 m. ($16,000 approx.) There are over 50 students in the stream, but only 5 students are able to take part in the practical classes at any one time. It is expected that the additional equipment will cater for the needs of many more students as the engineering stream has traditionally been the most popular selection by students in the Advanced Level.
The funds for the project are being raised through sponsorships. To mark the milestone (our 30th), a special souvenir is being published and will be distributed to members and other well-wishers.
A 1st instalment of Rs. 500,000 – obtained through funds advanced by members – has been remitted to the College for purchase of urgently needed equipment for the Engineering Stream. The expectation is that the required funds will be raised by the time the 30th anniversary Patrician Nite is held in September / October 2022.