OBA's 30th Anniversary Events & Project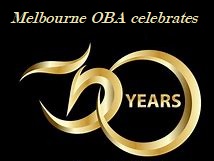 In 2022, the Melbourne OBA reached another milestone – the 30th anniversary of its establishment.
The usual cricket family fun day could not be held in January 2022 (due to Covid restrictions re. assembly), however, we held a Zoom meeting with Fr Rector on Australia Day. Fr Rector complimented the OBA on achieving its milestone and gave an update on College activities and more information regarding Engineering Technology equipment project – launched to commemorate OBA's 30th. (Project details and Sponsors)
Zoom meeting with Fr Rector – Please click
In November 2022, the OBA held its 30th anniversary celebrations
with the Patrician Nite 2022 – gala dinner with Rev Fr Rector Anton Thirumahan as the chief guest – on November 19, 2022
followed by Holy Mass concelebrated by 4 Patricians – Rev Fr Anton Thirumahan – Rector, Rev Fr Albert Yogarajah, Rev Fr Neville Gnanarajah & Rev Fr Vasanthan Anthonipillai OMI – on Sunday November 20, 2022.