OBA's 30th Anniversary Project
Melbourne OBA is reaching another milestone in 2022 – the 30th anniversary of its establishment. COVID permitting, the planned events include a Gala Patrician Nite (after an absence of 2 years) in September / October 2022.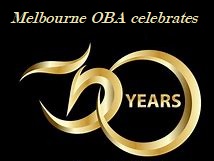 To commemorate the milestone, we are also undertaking a project to sponsor the purchase of equipment for the A/L Engineering Technology stream (Eng-Tech) for the Technology Lab of the College. The total cost of the equipment will be Rs. 2.3 m ($16,000 approx). There are over 50 students in the Engineering stream – however, the facilities available can only cater for 5 students at a time. This is the reason for the urgently needed additional equipment and the OBA considers that it is a worthwhile project to help support the College maintain its excellence in one of its most popular streams over many, many years and which has produced the many Engineers – some of whom are members of the Melbourne OBA.
The funds for the project are being raised by the publication of a special souvenir to celebrate our 30th and it will be distributed to members and other well-wishers. A full page advertisement in the souvenir will cost $500 and a half page ad will cost $300. (The diary which we published to celebrate our 25th in 2017 was funded this way and additionally, members contributed funds which created the perpetual fund and the interest earned is subsidising the cricket activities of the College). If members can individually or jointly with their friends obtain a few ads for publication in the souvenir, the funds raised will go a long way towards achieving our goal.
A first instalment of Rs. 500,000 – obtained through funds advanced by members – has been remitted to the College for purchase of urgently needed equipment for the Engineering stream. The expectation is that the required funds will be raised by the time the 30th anniversary Patrician Nite is held.
Zoom meeting with Fr Rector – discussing details of the project
https://drive.google.com/file/d/1_G7zQjzKUCOVRRDSgAOyuWT5xPJShjDV/view?usp=sharing
Project flyer (Please save for distribution to advertisers)
http://www.spcaustralia.com/wp-content/uploads/2022/01/Project-2022-Flyer.pdf